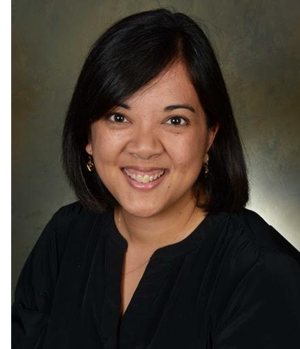 Catharine Sinon Bushman is the Wind Ensemble Conductor and Assistant Professor of Music Education at St. Cloud State University. Previously, Dr. Bushman served on the faculty of Winthrop University where she lef the Symphonic Band, taught graduate and undergraduate courses in music education, and supervised student interns. Dr. Bushman began her teaching career as Director of Bands at Crystal Lake Central High School in Crystal Lake, Illinois. She was as Assistant Director of Bands at Lassiter High School in Marietta, Georgia from 1998-2007.
Dr. Bushman received a DMA in Wind Conducting at the University of Texas at Austin in 2012. She holds degrees in Music Education from the University of Illinois at Urbana-Champaign and Northwestern University. She maintains and extensive schedule as a guest conductor, adjudicator, and clinician for marching and concert bands. In 2009 she presented a clinic at the Texas Music Educators Conference, sharing her research of a successful band program in a disadvantaged Southwest Texax community. Her academic interests include Igor Strawinsky's Symphonies of Wind Instruments, cultural issues in music education, and music teacher mentoring.
---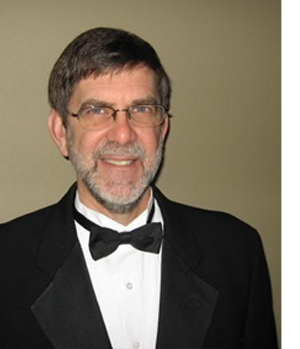 Lowell Larson
received a Bachelor of Science degree in Music Education from Bemidji State University in 1979. He taught instrumental music grades 5-12 in Royalton, MN for 7 years. He then moved to Annandale Public Schools in 1986 to teach classroom music, 6th, 7th, and 8th grade middle school bands, jazz band, and marching band at both the middle and high school levels. While at Annandale, he received his Master's Degree in Music Education from St. Cloud State University in 1989. He retired in 2013 after 27 years of teaching at Annandale. He is a member of the National Association of Music Education.
Lowell's role in the St. Cloud Municipal Band has varied from playing euphonium and trombone, co-directing for 10 years, and serving as associate conductor since the fall of 2009. He has the privilege of conducting the band on its 2014 tour of Germany, Austria, and Italy.
He resides in Clearwater, MN with his wife and has three adult children with six grandchildren.